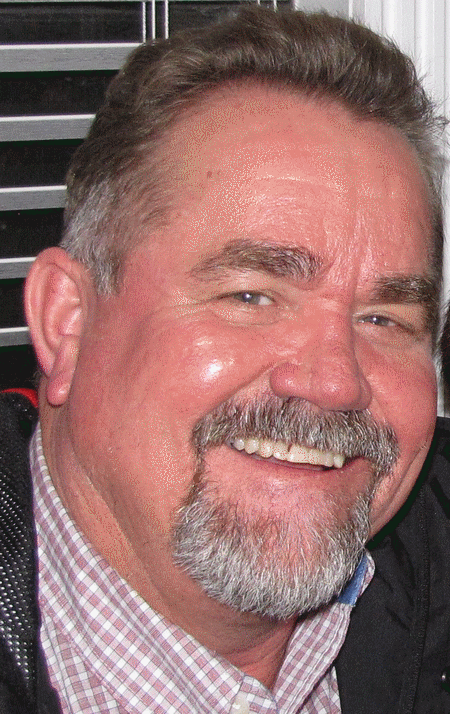 "JACK" ... a full time "Professional" SAMS« Accredited Marine Surveyor Since 1998.


Curriculum Vitae (CV)
After sixty (60) successful trips around the sun, Jack has amassed over thirty six (36) years experience using the "Scientific Method" for "Researching, Observing, and Analyzing".

He uses this experience to prepare various types of in-depth "Reports of Survey" for vessels, Applications of Infrared Thermography to Marine Surveying, Maritime Litigation Consultancy and Infrared Expert Witness.

Jack became a SAMS« Accredited Marine Surveyor in 1998 designation of Yacht and Small Craft.

Jack has just earned the highest level of Infrared Thermographer Certification (Level III),
is an ABYC Certified Master Technician, holds an Insurance Adjusters License - All Lines for
the State of Florida and is an NAUI certified recreational Scuba Diver with Advanced Open Water and EANX diver certificates.

Academia & Scientist
"JACK" received his undergraduate training at the University of Florida through the college of
Agriculture majoring in Microbiology.

Following graduation with a Bachelor of Science went on to work for the University of Florida's Department of Environmental Engineering Sciences where he worked as a Laboratory Technologist and attended postgraduate studies in Environmental Engineering Sciences.
"JACK""has studied and investigated the environmental impact of people on water quality,

water chemistry and aquatic organisms in cypress domes, lakes, rivers and estuaries.

Chances are excellent that when you hire "JACK" to either prepare your Report of Survey, or for Consultation, you will get the quality unbiased service you paid for, and a sharing of knowledge that will make the experience enjoyable !
Over the years "JACK" has built upon a strong foundation of investigative skills, technical tools and solid work ethics that should make him your logical choice when looking for a Marine Consultant !

Private Sector and Industry
Following academia, "JACK" moved on to work for Fortune 500 Corporations and their subsidiaries such as the The Envirosphere Company a Division of EBASCO Services (Aquatic Scientist), The Equitable (Information Decision Support Commercial Mortgages) and The Coca-Cola Company (Information Decision Support, Financial Systems). It was there that "JACK"honed his writing and computer skills and learned/lived the solid work ethics that have made these corporations so successful in their respective fields.
JACK & The Water
JACK grew up along the water and boating from an early childhood toddler along the Chesapeake
Bay in Maryland, to the island of Bermuda, in the Biscayne Bay in Southern Florida and the Florida Keys. His aquatic journeys and environmental professions have taken him from freshwater lakes to salt water estuaries and open ocean journeys from the Arctic to Antarctic Circle, the Caribbean and the Cape of Good Hope off South Africa.
JACK received a USCG Merchant Mariner License for OUPV Near Coastal and earned American Sailing Association (ASA) Certified Instructor ratings for ASA courses up through Coastal Navigation and Cruising Catamarans. In addition to completing Instructor ratings, he completed student ASA courses in Celestial Navigation and Offshore Passage Making.
To hone his surveying skills JACK occasionally delivers both power and sailing vessels along the Eastern Coast of the USA from Florida to the Chesapeake and crews aboard sailboats journeying to the Caribbean and Trans Atlantic Crossings.
August 2012
JACK's longest offshore sailing passage as
Crew member
hull #1 2013 Leopard 48 catamaran that departed from Capetown South Africa ... arrived Annapolis, Maryland for the 2012 annual boat show.

Time Fifty (50) days distance 6,242 nm.